We're taking transportation in exciting new directions. Come along for the ride. Your next career move begins here.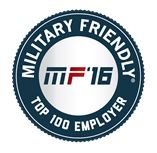 Before you apply make sure you have an email address – this is how we will communicate with you. If you do not have an email address, you can go to www.yahoo.com, www.gmail.com or www.aol.com to get one free of charge.
Transdev provides reasonable accommodation so that qualified disabled applicants may participate in the selection process. If you have difficulty using the website and need to request an accommodation, please email us.jobs@transdev.com or call (630) 382 1104 (United States based number) for assistance.
Transdev is an Equal Employment Opportunity (EEO) employer and welcomes all qualified applicants. Applicants will receive fair and impartial consideration without regard to race, sex, color, national origin, age, disability, veteran status, genetic data, gender identity, sexual orientation, religion or other legally protected status.